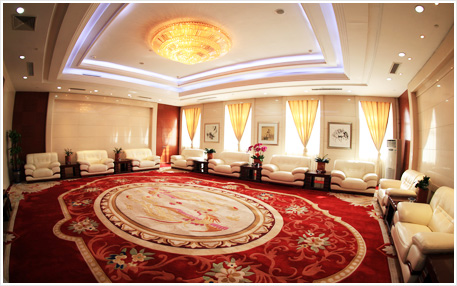 Location
South side of terminal 2
Service Hotlines
(+86)0951-6912221
Services object
Party and National leaders
Foreign country Head of state and Government
Deputy ministry class party, government or military leaders
The People's Liberation Army: Above Rearadmiral or PLA civilian staff grade 2
P.R.C and foreign ambassadors
ChineseAcademyof Engineering (CAE) academicians
ChineseAcademyofSciencesacademicians
Principals of large enterprises
Services Items
Make an appointment pick-up
After receiving government VIP passengers arriving information, we'll arrange service staff to pick up passengers and guided to lounge for a rest.
Lounge Services
After entering lounge, we provide tea, drinks, food, TV program, books reading, flight information inquiry services.
Agent check-in procedures
Government VIP can enjoy agent check-in (Including agent boarding pass and baggage check-in service)and aviation insurance procurement service. In addition, the separate government VIP lounge security channel is reserved for government passengers.
Boarding Service
Passengers will be guide to get aboard for a specified route to boarding gate.